PC (Early Access)
4 Years Ago
July 4, 2016
Unbreakable VR Runner
Release Date
The game Unbreakable VR Runner is already released on PC (Early Access) in the USA and UK.
Buy Now
Unbreakable VR Runner
Game
Unbreakable VR Runner is a game for HTC Vive in which the player collects coins and others objects and dodges obstacles. If a controller hits a wall or obstacle they will lose their function for 5 seconds and the player is unable to collect coins. The player however loses if the headset hits an obstacle. Some of the objects have different properties. For example with a shield the player can momentarily through walls without game over. The game works wonderfully in VR environment without motion sickness, thanks to room-scale gameplay.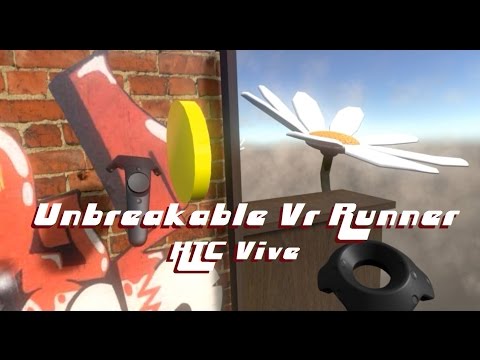 https://youtube.com/embed/6vcsrWLbbRw