Adult Swim
4 Years Ago
February 1, 2019
Tropical Cop Tales Season 1
Release Date
The tv series season Tropical Cop Tales Season 1 is already released on Adult Swim in the USA. The upcoming Adult Swim release date in the UK is to be announced.
Buy Now
Tropical Cop Tales Season 1
TV Series Season
Adult Swim, the #1 cable destination for young adults, will premiere Tropical Cop Tales, an all-new live action comedy series that follows two burnt-out city cops, Keymarion "Primetime" Weeyums (Dominique Witten, Kevin Hart's Guide to Black History) and Demetrius "Meechie" Franks (Ted Ferguson, Between Heaven and Earth) when they relocate to a tropical paradise for a relaxing twilight to their careers. Unfortunately, it is the most un-relaxing place on earth and their Captain (Carl Solomon, The Greasy Strangler) is a champion shouter. Bring earplugs babe yeah? Tropical Cop Tales premieres with back to back episodes on Friday, February 1st at Midnight and 12:15am ET/PT on Adult Swim.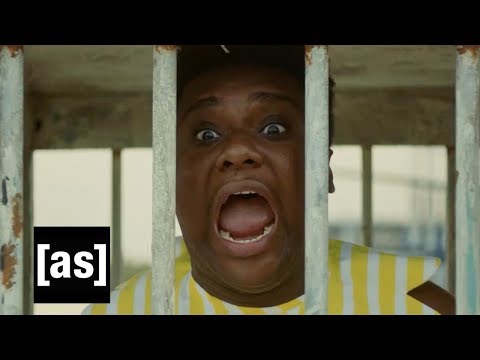 https://youtube.com/embed/gvbxD2qmgak