PlayStation 4 & Switch
17 Months Ago
April 22, 2021
Touhou Hyouibana: Antinomy of Common Flowers
Release Date
The game Touhou Hyouibana: Antinomy of Common Flowers is already released on PlayStation 4 and Switch in the USA and UK.
PS4
Switch
PS4
Switch
Show Full List
Buy Now
Touhou Hyouibana: Antinomy of Common Flowers
Game
The Touhou Project's magical girls square off in tag-team 2D combat where characters can dodge upward and downward to set up attacks. The Primary fighter brings one of their three Spell Cards with special effects to battle, while the Secondary fighter executes assists and can swap in when necessary. Touhou Hyouibana: Antinomy of Common Flowers features easy-to-use controls where a single button combined with a joystick direction executes dashes, throws, barriers, and bullet hell attacks worthy of the Touhou name. This simplicity belies a deep fighting system, full of combos and advanced techniques to master. Learn each character and uncover the mystery of the Perfect Possession incident in the Story mode, with the last unlockable character and hardest difficulty available upon completion. Brush up on each fighter in Training mode and put those skills to the test in Vs. COM mode. Then it's time to take on the world in local head-to-head multiplayer and online play. Touhou fans can brawl with a duo chosen from a roster of 19 series mainstays like Reimu Hakurei and Kasen Ibaraki, with 19 stages from around Gensokyo to fight in.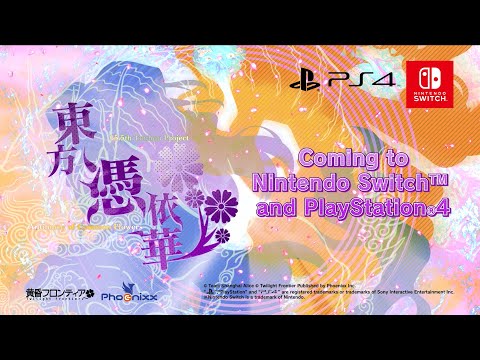 https://youtube.com/embed/92BMRdDSo10