PC, PS4 & Xbox One
5 Years Ago
March 7, 2017
Tom Clancy's Ghost Recon Wildlands
Release Date
The anticipated game Tom Clancy's Ghost Recon Wildlands is already released on PC, PlayStation 4 and Xbox One in the USA and UK.
PC
PS4
Xbox One
PC
PS4
Xbox One
Show Full List
Buy Now
Tom Clancy's Ghost Recon Wildlands
Game
Set a few years from now, Ghost Recon Wildlands lets players lead a team of Ghosts, a four-player U.S. Elite Special Operations unit, on a covert mission to eliminate the Santa Blanca drug cartel, an underworld power and growing global threat within Ubisoft's imagining of an incredibly beautiful, yet dangerous Bolivia. Ghost Recon Wildlands takes place in the largest and most diverse action-adventure open world Ubisoft has created to date. With hundreds of villages and well-known landmarks, local legends and various factions and regions, players venture into a vast world with which to interact and explore. The Ghosts' upgradable skills, along with a vast arsenal of weapons, vehicles and drones, will help them take down their almighty enemy.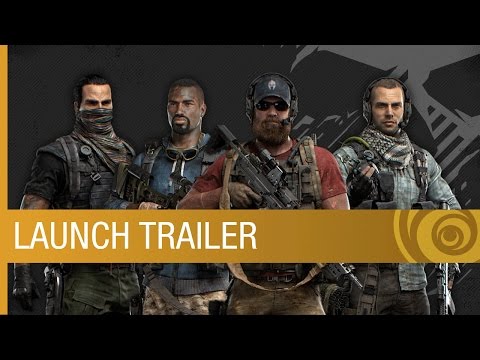 https://youtube.com/embed/6dL9swgpYgM,https://youtube.com/embed/O2Eh4BsjAuY,https://youtube.com/embed/IuH7cCBc4o4