PC & Switch
2 Years Ago
July 11, 2019
Tiny Metal: Full Metal Rumble
Release Date
The game Tiny Metal: Full Metal Rumble is already released on PC and Switch in the USA and UK.
PC
Switch
PC
Switch
Show Full List
Buy Now
Tiny Metal: Full Metal Rumble
Game
Tiny Metal marks its return with Full Metal Rumble packed to the brim with bigger, better, and more metal content. A new engrossing wartime narrative and beloved tactical gameplay return as Tiny Metal: Full Metal Rumble revisits the core of what made the first franchise entry a beloved and intense, turn-based strategy experience. Full Metal Rumble cranks things up a notch from the original Tiny Metal, offering 77 skirmish maps, 21 of which are available for intense multiplayer showdowns. An expanded army fields more than 23-unit types, with additional Hero and Commander units, to lead into battle across 39 campaign missions. The addition of bonus challenge conditions on every map encourages commanders to fight for goals outside of the main objective. Four new difficulty modes enable veterans and recruits alike to find thrills in the heat of battle.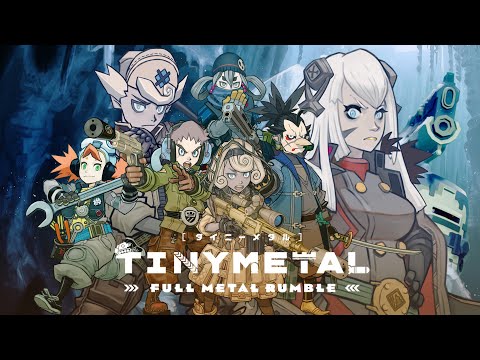 https://youtube.com/embed/HJeP5hY9Vw4,https://youtube.com/embed/lY1A9-ipAcI