PC, PS4 & Switch
18 Months Ago
May 19, 2020
The Wonderful 101: Remastered
Release Date
The game The Wonderful 101: Remastered is already released on PC, PlayStation 4 and Switch in the USA and UK.
PC
PS4
Switch
PC
PS4
Switch
Show Full List
Buy Now
The Wonderful 101: Remastered
Game
The Wonderful 101 is a "Unite Action" action-adventure game developed by PlatinumGames Inc., directed by action game luminary Hideki Kamiya, and originally released on the Nintendo Wii U. In this game, players take control of the Wonderful Ones, heroes from all over the world chosen to defend the Earth from all manner extraterrestrial threats! When the peaceful Blossom City comes under attack by alien invaders, Wonder-Red, Wonder-Blue, and the rest of the Wonderful Ones suit up and unite to save the world!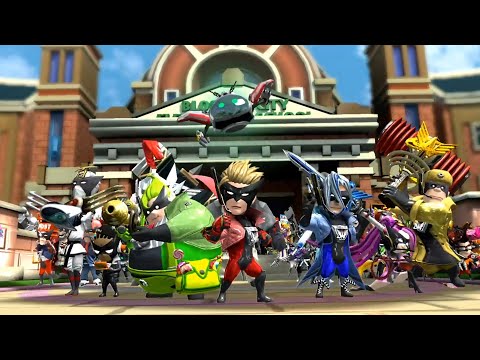 https://youtube.com/embed/HFjU9y3uUtg,https://youtube.com/embed/zYUZ1NvzgQk