Starzplay
11 Months Ago
October 11, 2020
The Spanish Princess Season 2
Starzplay UK Release Date
The tv series season The Spanish Princess Season 2 is already released on Starzplay in the UK.
Buy Now
The Spanish Princess Season 2
TV Series Season
Returning to the world of Tudor royal court intrigue, "The Spanish Princess" is a vivid and captivating story told uniquely from the point of view of the women, which also sheds light on a previously untold corner of history: the lives of people of color, living and working in 16th century London. Catherine of Aragon (Charlotte Hope) is the strong-willed young Princess of Spain, who has been promised the English throne since she was a child. She arrives in a grey, rain-lashed England with her glorious and diverse court including her ladies-in-waiting Lina (Stephanie Levi-John) - a Spanish noble of African Iberian descent - and the sweet and free-spirited Rosa (Nadia Parkes). When her husband Prince Arthur dies suddenly, the throne seems lost to Catherine until she devises an audacious plan and sets her sights on the new heir, the charismatic and headstrong Prince Harry who will one day rule as King Henry VIII.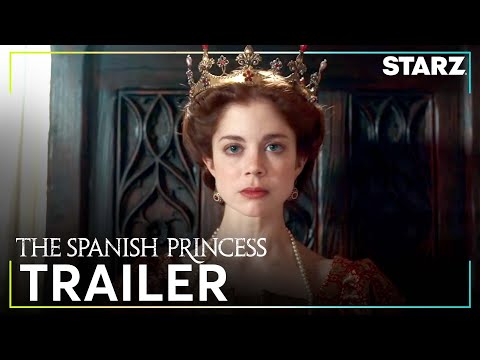 https://youtube.com/embed/acP88BYkwmE