Disney Junior
3 Years Ago
November 8, 2019
The Rocketeer Season 1
Release Date
The tv series season The Rocketeer Season 1 is already released on Disney Junior in the USA. The upcoming Disney Junior release date in the UK is to be announced.
Buy Now
The Rocketeer Season 1
TV Series Season
"The Rocketeer" follows Kit, a young girl who receives a surprise package on her birthday revealing she's next in line to become the Rocketeer, a legendary superhero who has the ability to fly with the help of a rocket-powered jet pack. Armed with her cool new gear and secret identity, Kit is ready to take flight and save the day with her gadget-minded best friend, Tesh, and airplane mechanic uncle, Ambrose, who join her on her epic adventures.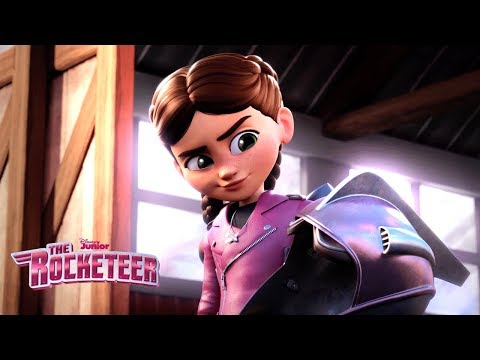 https://youtube.com/embed/bULoqJqylL8