Nickelodeon
3 Months Ago
July 9, 2021
The Patrick Star Show Season 1
Release Date
The tv series season The Patrick Star Show Season 1 is already released on Nickelodeon in the USA. The upcoming Nickelodeon release date in the UK is to be announced.
Buy Now
The Patrick Star Show Season 1
TV Series Season
The Patrick Star Show follows a younger Patrick Star living at home with his family, where he hosts his own show for the neighborhood from his television-turned-bedroom. His little sister, Squidina, works behind the scenes to make sure Patrick's show is always running smoothly, while his parents, Bunny and Cecil and his grandpa, GrandPat, each support Patrick in their own hilariously absurd ways. The Star family's unpredictable adventures often inform, integrate, and sometimes even interfere with Patrick's TV show, but one thing is for sure: his bizarre life always makes for great television!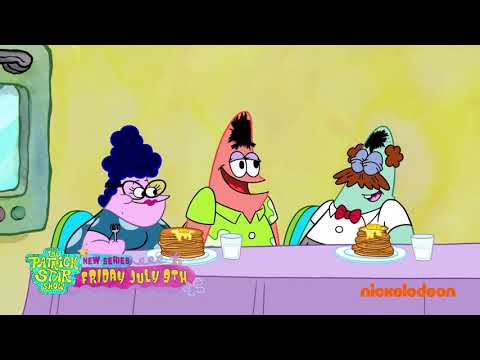 https://youtube.com/embed/vPrPoqUqBAY,https://youtube.com/embed/oANTXG7Kc5I