Sundance Now
2 Years Ago
February 4, 2021
The Murders Season 1
Release Date
The tv series season The Murders Season 1 is already released on Sundance Now in the USA and Universal TV in the UK. The upcoming Universal TV release date in the USA and Sundance Now release date in the UK is to be announced.
Sundance Now
February 4, 2021
Confirmed
Universal TV
Sundance Now
Universal TV
Show Full List
Buy Now
The Murders Season 1
TV Series Season
The Murders is a police procedural crime drama. Kate Jameson is a rookie homicide detective who searches for redemption in her investigative work after her negligence is the cause of a fellow officer's death. Jameson is partnered with Detective Mike Huntley with whom she navigates the case of a mysterious serial killer who uses music for destructive ends.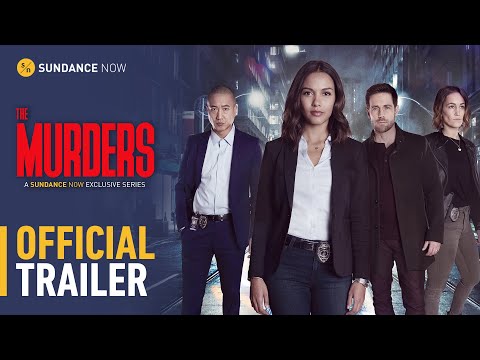 https://youtube.com/embed/4dUjXaoN_a4,https://youtube.com/embed/NZThskNVHQs