PC
3 Years Ago
June 15, 2017
The King of Fighters XIV
Release Date
The game The King of Fighters XIV is already released on PC and PlayStation 4 in the USA and UK.
Buy Now
The King of Fighters XIV
Game
KOF XIV completely refines and expands the series' fighting mechanics to push its gameplay to the next level. The traditional 3-on-3 BATTLE SYSTEM returns with 19 additional playable characters, meaning 50 in total to choose from. Take the fight online with friends in 6 player PARTY BATTLES over the vastly improved netcode. When in the ring; execute new EX special moves in the enhanced 'MAX Mode' and chain your Super Special Moves together using the 'CLIMAX CANCEL', all to unleash devastating combos.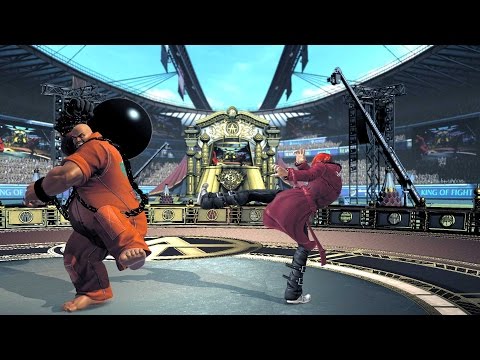 https://youtube.com/embed/cH6nCwq9RuI,https://youtube.com/embed/Q1anpA7ZTvQ