Comedy Central
20 Months Ago
September 17, 2019
The Jim Jefferies Show Season 3 (Part 2)
Release Date
The tv series season The Jim Jefferies Show Season 3 (Part 2) is already released on Comedy Central in the USA. The upcoming Comedy Central release date in the UK is to be announced.
Buy Now
The Jim Jefferies Show Season 3 (Part 2)
TV Series Season
The Jim Jefferies Show returns to Comedy Central on Tuesday, September 17 at 10:30 p.m. ET/PT with all-new episodes highlighted by international field pieces covering global issues. The Australian late-night host will take viewers to places around the world, including Hong Kong, Australia, Japan and South Africa, for segments that highlight unique and thought-provoking international experiences. Jefferies travels the globe to learn more about the world we live in. As the third season continues, Jefferies explores social credit scores in Hong Kong that utilize very unsettling facial recognition technology, racist products in Australia, population decline in Japan because socially awkward millennials aren't having sex, traditional healers in South Africa, and more. Previous global destinations have included South Korea, Thailand, Australia, Africa, and throughout the United States.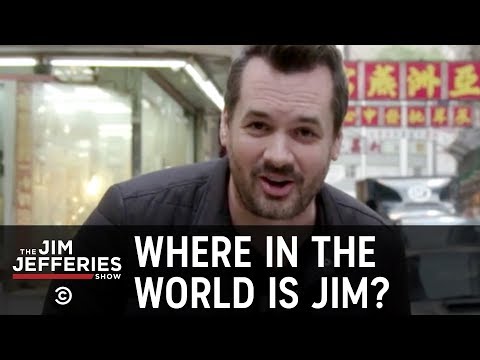 https://youtube.com/embed/98llr-N4p4U