Comedy Central
3 Years Ago
March 19, 2019
The Jim Jefferies Show Season 3
Release Date
The tv series season The Jim Jefferies Show Season 3 is already released on Comedy Central in the USA. The upcoming Comedy Central release date in the UK is to be announced.
Buy Now
The Jim Jefferies Show Season 3
TV Series Season
The Jim Jefferies Show is widely expanding its international scope this season with the late-night host travelling to South Korea, Japan, Singapore, Hong Kong, Thailand, Australia and South Africa to film more than a dozen segments covering numerous issues. The Jim Jefferies Show will premiere on Tuesday, March 19 at 10:30 p.m. ET/PT. The Jim Jefferies Show is a weekly, topical, late night series which premiered on June 6, 2017 and received a Writers Guild Award nomination in the Comedy/Variety Talk Series Category in its first season. The show features the Australian comedian's unapologetic, honest and international approach to culture and politics. Jefferies tackles the week's top stories from behind the desk and travels the globe to far-off locations to provide an eye-opening look at hypocrisy around the world. His sharp take on topics such as immigration, gun control, big game hunting, the National Anthem protests and sexual harassment have pushed the host into the mainstream late night conversation.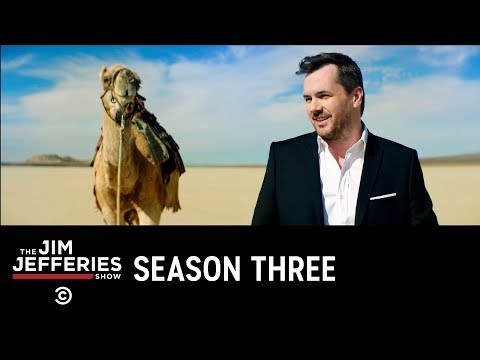 https://youtube.com/embed/TzQlXIgtKME