PlayStation 4 & Switch
8 Months Ago
March 15, 2022
The Cruel King and the Great Hero
Release Date
The game The Cruel King and the Great Hero is already released on PlayStation 4 and Switch in the USA and UK.
PS4
Switch
PS4
Switch
Show Full List
Buy Now
The Cruel King and the Great Hero
Game
A young girl named Yuu embarks on an adventure to become a great hero. By her side is a fearsome beast known as the Dragon King, who guides and protects her. However, the truth of the dragon king's past will soon rear its ugly head, threatening the peaceful life they've enjoyed until now. Explore charming settings, overcome monsters and puzzles, and discover a story of companionship, heroism, and facing the past!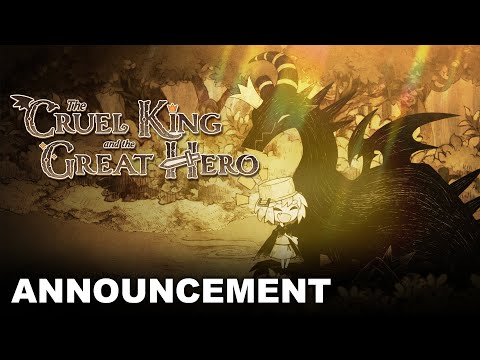 https://youtube.com/embed/Whzq7hvwPCo