Track The 13th Doll now, don't miss it!
Receive releases dates and important updates for The 13th Doll
TRACK NOW
25 users are already tracking.
Pre-Order
The 13th Doll
Game
Versions
All
iOS
Linux
Mac
PC
PS4
Xbox One
After the cancellation of The 7th Guest, a licensed fan-game has rise to Kickstarter in hopes of continuing the series. The 7th Guest was released in 1992; it was a game that captured our imaginations. It was poignant, immersive, and captivating. It scared us. It challenged us. It made us think. It was a brilliant mix of haunted house exploration, spellbinding 1930s horror atmosphere, fascinating puzzles, and ghostly full motion videos telling a brilliant story. Its main villain, the sinister toymaker Henry Stauf, has long become an iconic figure in computer gaming history. For years, we waited for a sequel. Several attempts were made, but alas, none were successful. Ultimately, we decided to take matters into our own hands! From all around the globe, a group of fans have come together to create a fan made game called The 13th Doll, based on The 7th Guest.
˅
The 13th Doll release date for
iOS, Linux, Mac, PC, PS4, Xbox One
TBA
Release Dates
The The 13th Doll release date is to be announced on iOS, Linux, Mac, PC, PS4, Xbox One.
iOS
Linux
Mac
PC
PS4
Xbox One
iOS
Linux
Mac
PC
PS4
Xbox One
Show Full List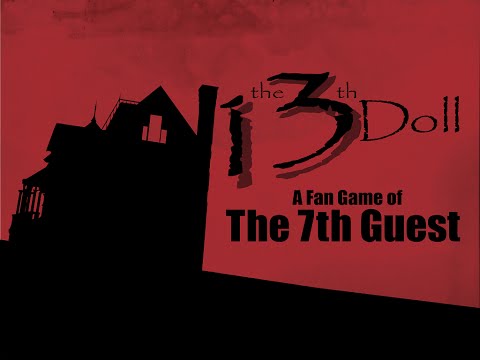 https://youtube.com/embed/-9kjkX3zro0