4 Years Ago
November 10, 2016
Senran Kagura: Bon Appetit
UK Release Date
The game Senran Kagura: Bon Appetit is already released on PC and PlayStation Vita in the UK.
Buy Now
Senran Kagura: Bon Appetit
game
Unlike previous entries in the Senran Kagura series, Bon Appetit! veers away from its beat 'em up roots and into new territory. Players' reflexes, memory, and reaction speeds are all put to the test, with fast-paced rhythm/action gameplay combined with delightful and infectious Japanese music. The Windows PC version of the quirky rhythm game, Full Course, includes the base game, the Gessen x Hebijo Expansion, and all previously released downloadable content available in the PlayStation Vita handheld entertainment system version.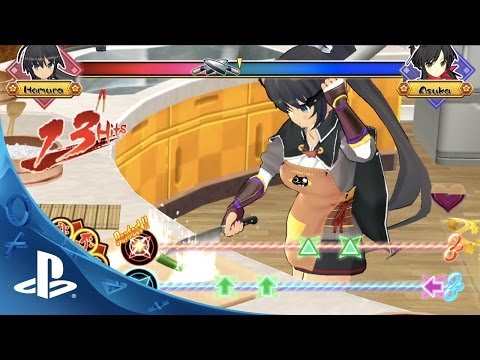 https://youtube.com/embed/dXLKjScAUms