Nickelodeon
4 Years Ago
April 19, 2019
Ryan's Mystery Playdate Season 1
Release Date
The tv series season Ryan's Mystery Playdate Season 1 is already released on Nickelodeon in the USA. The upcoming Nickelodeon release date in the UK is to be announced.
Buy Now
Ryan's Mystery Playdate Season 1
TV Series Season
Nickelodeon will unbox its playful new preschool series Ryan's Mystery Playdate, starring seven-year-old YouTube superstar Ryan of Ryan ToysReview, on Friday, April 19, at 12:30 p.m. (ET/PT). Created and produced by pocket.watch, the new studio creating global franchises from the YouTube stars and characters loved by Generation Alpha, the live-action series (20 episodes) follows Ryan as he tackles a series of imaginative, physical challenges and solves mystery box puzzles to reveal the identity of his playdate. A brand-new episode of Ryan's Mystery Playdate will also premiere Saturday, April 20, at 12:30 p.m. (ET/PT), before the series moves to its regular timeslot on Fridays at 12:30 p.m. (ET/PT) on Nickelodeon.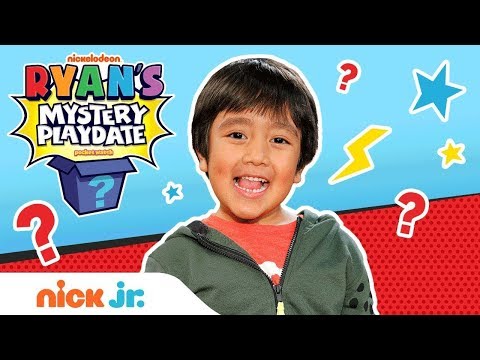 https://youtube.com/embed/Gx3TgDYMAGU