Smithsonian
19 Months Ago
October 13, 2019
Rise of the Supercarrier Season 1
Release Date
The tv series season Rise of the Supercarrier Season 1 is already released on Smithsonian in the USA. The upcoming Smithsonian release date in the UK is to be announced.
Buy Now
Rise of the Supercarrier Season 1
TV Series Season
Set sail on HMS Queen Elizabeth, the largest and most advanced warship ever built in Great Britain, in Smithsonian Channel's RISE OF THE SUPERCARRIER. Filmed over three years, with exclusive and unprecedented access, the new three-part series takes viewers on an intimate and extraordinary journey with the Royal Navy, as 700 sailors learn the intricacies of the new warship and are pushed to their breaking points. RISE OF THE SUPERCARRIER premieres Sunday, October 13 at 9 p.m. ET/PT on Smithsonian Channel.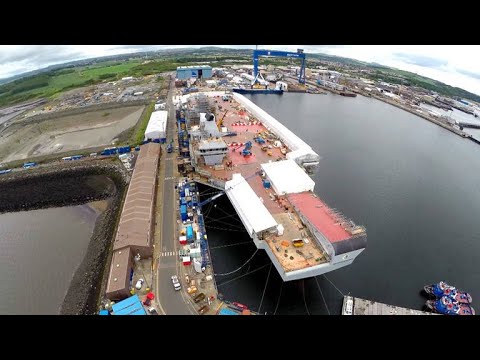 https://youtube.com/embed/JYB7t0fuv8o