Blu-ray, DVD & VOD
4 Years Ago
May 16, 2017
Resident Evil: The Final Chapter
Release Date
The movie Resident Evil: The Final Chapter is already released on Blu-ray, DVD, VOD and Cinema in the USA and UK.
Blu-ray
Cinema
DVD
VOD
Blu-ray
Cinema
February 3, 2017
Confirmed
DVD
VOD
Show Full List
Buy Now
Resident Evil: The Final Chapter
Movie
Picking up immediately after the events in Resident Evil: Retribution, humanity is on its last legs after Alice is betrayed by Wesker in Washington D.C. As the only survivor of what was meant to be humanity's final stand against the undead hordes, Alice must return to where the nightmare began – Raccoon City, where the Umbrella Corporation is gathering its forces for a final strike against the only remaining survivors of the apocalypse. In a race against time Alice will join forces with old friends, and an unlikely ally, in an action packed battle with undead hordes and new mutant monsters. Between losing her superhuman abilities and Umbrella's impending attack, this will be Alice's most difficult adventure as she fights to save humanity, which is on the brink of oblivion.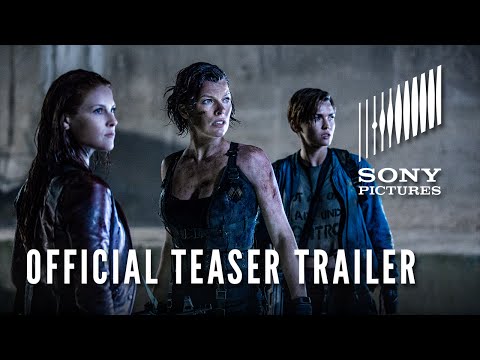 https://youtube.com/embed/jbtmW3ydOkU