PlayStation 4 & Switch
Q4 2021
6 Months Left
Pocky & Rocky Reshrined
UK Release Date
The game Pocky & Rocky Reshrined upcoming PlayStation 4 and Switch release date in the UK is confirmed to be Q4 2021. It is 6 months left until you can play this game on PlayStation 4 and Switch in the UK.
Pre-Order
Pocky & Rocky Reshrined
Game
The adventures of Pocky & Rocky begin again in this new game in the original shrine maiden shooting series! Pocky & Rocky Reshrined is a multi-directional scrolling shooter with classic 16-bit style graphics, sound, and fun! Pocky & Rocky Reshrined follows the adventures of a young Shinto shrine maiden named Pocky and her companion, Rocky the raccoon, as they take on the Nopino Goblins!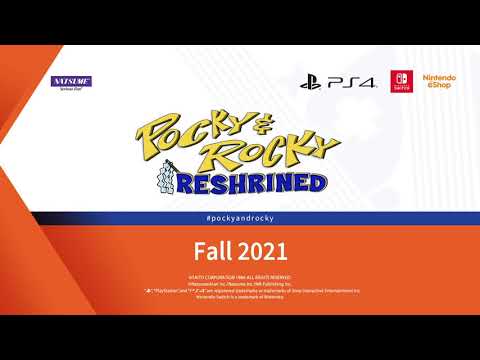 https://youtube.com/embed/DbGGQVvmg0k