National Geographic WILD
23 Months Ago
July 7, 2019
Out There with Jack Randall Season 1
Release Date
The tv series season Out There with Jack Randall Season 1 is already released on National Geographic WILD in the USA. The upcoming National Geographic WILD release date in the UK is to be announced.
Buy Now
Out There with Jack Randall Season 1
TV Series Season
At just six years old, Jack Randall fell in love with snakes while he was watching a TV special on Venezuelan anacondas half a world away from his home in England. Studying invertebrates obsessively ever since, Jack left his home in England at only age 14 to apprentice for his hero Steve Irwin, promising Steve on his 15th birthday that he'd be a steward for wildlife for the rest of his life. Today, with a biological sciences degree from University of Oxford under his belt, Jack is making good on his pact with Steve, inspiring fellow animal lovers with his work in the field and with his upcoming TV special OUT THERE WITH JACK RANDALL. Beginning Sunday, July 7, at 10/9c, the six-part series premiering on National Geographic WILD follows Jack in the Australian outback as he fearlessly searches for exotic, endangered and iconic species in some of the most unforgiving environments on the planet.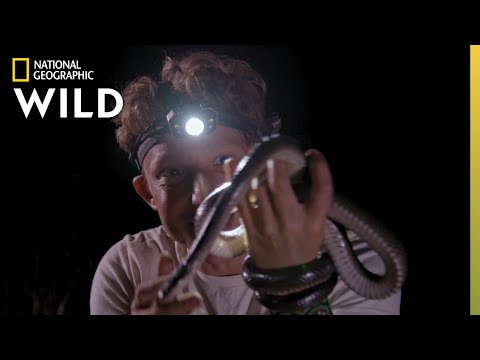 https://youtube.com/embed/UINePSHz1C0