CMT
2 Years Ago
June 7, 2018
Nashville Season 6 (Part 2)
Release Date
The tv series season Nashville Season 6 (Part 2) is already released on CMT in the USA and Sky Living in the UK. The upcoming Sky Living release date in the USA and CMT release date in the UK is to be announced.
CMT
Sky Living
CMT
Sky Living
Show Full List
Buy Now
Nashville Season 6 (Part 2)
TV Series Season
CMT's "Nashville" wrapped up the first half of the series' final season with dramatic twists, and gave fans a first look at the final eight episodes set to air Thursday, June 7 at 9-10 p.m. ET/PT. The landmark series will close with its final episode set for Thursday, July 26. When the series returns this summer, "Nashville" will feature two new recurring roles with the additions of Ronny Cox and Mia Maestro. Set against the backdrop of the Nashville music scene, the critically-acclaimed series follows Rayna Jaymes and Juliette Barnes. Both women face personal and professional challenges as they navigate their paths as artists and individuals. Surrounding them and often complicating their lives are their family, friends and, in some cases, lovers, as well as the up-and-coming performers and songwriters trying to get ahead in the business. Music City can mean so many things to different people. In "Nashville," musicians and songwriters are at the heart of the storms driven by their own ambitions. Some are fueled by their creativity and passion for fame, others struggle to cope with the pressures of success and doing everything in their power to stay on top.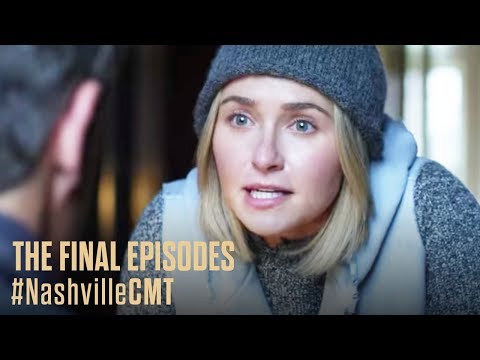 https://youtube.com/embed/dvJWgErHi7A