Adult Swim
2 Years Ago
July 1, 2018
Mostly 4 Millennials Season 1
Release Date
The tv series season Mostly 4 Millennials Season 1 is already released on Adult Swim in the USA. The upcoming Adult Swim release date in the UK is to be announced.
Buy Now
Mostly 4 Millennials Season 1
TV Series Season
Premiering Sunday, July 1st at Midnight and 12:15am ET/PT on Adult Swim - Mostly 4 Millennials is a quarter-hour live-action comedy pandering to mostly millennial as well as others who may be interested in the all-important, millennial way of life. Direct from the very cool Mostly 4 Millennials set, along with the help of the latest technology, trends and gadgets, our morally corrupt and depraved host Derrick Beckles helps us decipher this unique generation with the help of bizarre testimonials, random interviews, audience participation, confusing focus groups and presentations from unqualified guests, experts and specialists. Mostly 4 Millennials desperately tries to get into the hearts and souls of not only those who have chosen to be millennial, but those who are thinking of converting. You never know what's going to happen next on Mostly 4 Millennials, just like the generation it celebrates.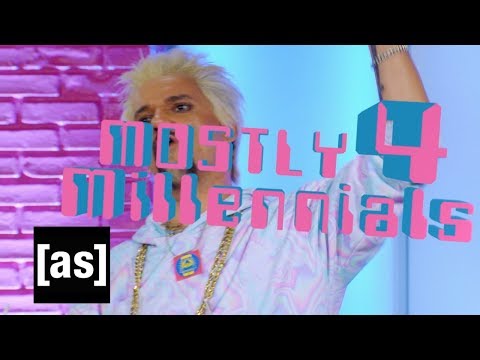 https://youtube.com/embed/_oRdWmjMj8A