Adult Swim
5 Years Ago
November 1, 2015
Mike Tyson Mysteries Season 2
Release Date
The tv series season Mike Tyson Mysteries Season 2 is already released on Adult Swim in the USA. The upcoming Adult Swim release date in the UK is to be announced.
Buy Now
Mike Tyson Mysteries Season 2
TV Series Season
In "Mike Tyson Mysteries", Mike Tyson is taking the fight from the boxing ring to the streets ... by solving mysteries! Aided by the Mike Tyson Mystery Team - the Ghost of the Marquess of Queensberry, Mike's adopted Korean daughter Yung Hee, and a pigeon who was once a man - Mike Tyson will answer any plea sent to him. If you have a problem that needs solving, Iron Mike is in your corner.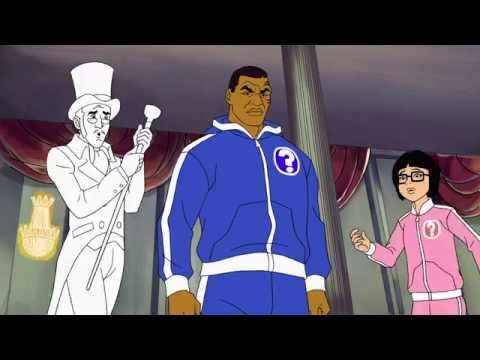 https://youtube.com/embed/Nh7DWJdGBE0