PC (Early Access)
3 Years Ago
January 19, 2017
Might & Magic: Showdown
Release Date
The game Might & Magic: Showdown is already released on PC (Early Access) in the USA and UK.
Buy Now
Might & Magic: Showdown
Game
Set in the rich RPG fantasy universe of Might & Magic with its diverse bestiary, Might & Magic: Showdown is a tactical PvP combat experience where you command a team of customizable miniature heroes and creatures to overcome your opponent by mixing strategic planning and real-time action in quick, bite-sized sessions. Build your team and bring the miniatures to life through a combination of visual personalization and programmable actions that will define your playstyle and ultimately bring them to the battleground for the Showdown!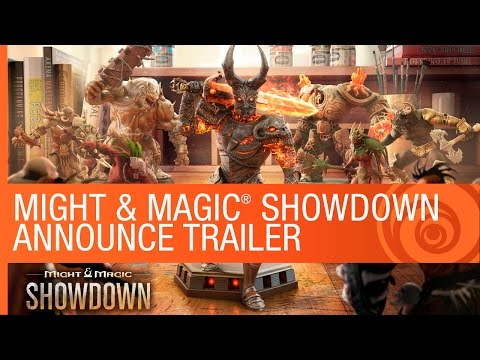 https://youtube.com/embed/Na6s1eoO_xc