PC, PS4 & Xbox One
3 Years Ago
June 30, 2017
Micro Machines World Series
Release Date
The game Micro Machines World Series is already released on PC, PlayStation 4 and Xbox One in the USA and UK.
PC
PS4
Xbox One
PC
PS4
Xbox One
Show Full List
Buy Now
Micro Machines World Series
Game
The legendary table-top and bathtub speedboat racer is back with Micro Machines World Series, featuring that classic manic gameplay of the series. Kitchen worktops, pool tables, sandboxes and many more places will play host to the greatest racing tournament of all time. Joining the tried-and-true Race and Elimination modes will be the all-new Battle Arenas so you can take the fight to fellow racers in miniature scaled-glory. Capture the Flag and King of the Hill is open to Team players, if you're feeling co-operative. Up to 12 players online and 4 players locally are supported with 12 unique vehicles to choose from; each feature unique load-outs of weapons and abilities as well as huge customisation.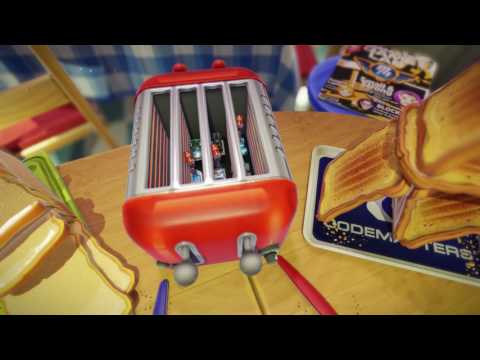 https://youtube.com/embed/ow8eLMD_5ys,https://youtube.com/embed/LJ9krpTcGuE