PlayStation 4, Switch & Xbox One
5 Years Ago
July 24, 2018
Mega Man X Legacy Collection 1+2
Release Date
The game Mega Man X Legacy Collection 1+2 is already released on PlayStation 4, Switch and Xbox One in the USA and UK.
PS4
Switch
Xbox One
PS4
Switch
Xbox One
Show Full List
Buy Now
Mega Man X Legacy Collection 1+2
Game
The celebrated Mega Man X series returns! Play as Mega Man X - the powerful evolution of classic fighting robot Mega Man - as he battles a variety of deadly bosses known as Mavericks in eight exhilarating action-platformer games. Mega Man X Legacy Collection includes the legendary 16-bit titles and the series' exciting foray into 32-bits: Mega Man X, Mega Man X2, Mega Man X3, and Mega Man X4. The heroic robot grows stronger as he takes down Mavericks and steals their weapons, and also has the ability to dash and wall jump for thrilling, fast-paced combat. Mega Man X's mysterious friend, Zero, also joins the fray as a playable character later in this collection. Mega Man X Legacy Collection 2 also spans two gaming eras, showcasing the evolution of the series with Mega Man X5, Mega Man X6, Mega Man X7, and Mega Man X8. A third playable character, Axl, joins the cast in Mega Man X7 and Mega Man X8 as the series jumps into a new realm of 3D character models and environments. In addition to eight iconic Mega Man X titles, both Mega Man X Legacy Collection and Mega Man Legacy Collection 2 come with an armory of new features.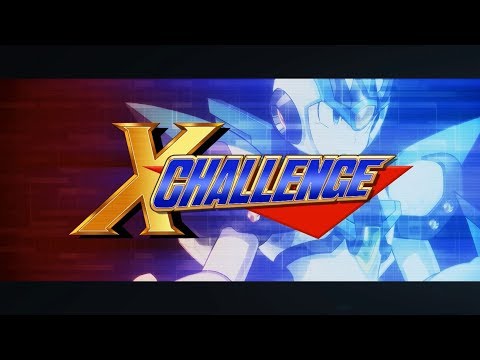 https://youtube.com/embed/Dr8zqhUDzYM