PlayStation 4
Today
Thursday September 23rd
MechWarrior 5: Mercenaries
PS4 Release Date
The anticipated game MechWarrior 5: Mercenaries was released today on PlayStation 4 in the USA and UK.
Buy Now
MechWarrior 5: Mercenaries
Game
In MechWarrior 5: Mercenaries you will adopt the role of a rookie MechWarrior pilot thrust into combat as the Third Succession War continues to fracture the Inner Sphere. Take contracts from the factions of your choosing and engage in tactical, first-person, PvE 'Mech combat through an immersive, career-based Mercenary campaign driven by player choice. Victory, prestige, and profit will not only require skill on the battlefield, but in the acquisition, maintenance, and enhancement of your BattleMechs.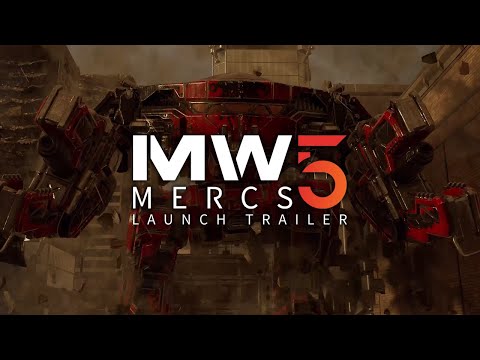 https://youtube.com/embed/sDtVSX3I-Y4,https://youtube.com/embed/vCXcFJBb6BM,https://youtube.com/embed/6hBpw6plYfc,https://youtube.com/embed/Gz8Y1V8gy1A