PC & Switch
2 Years Ago
April 2, 2020
MazM: Jekyll and Hyde
Release Date
The game MazM: Jekyll and Hyde is already released on PC and Switch in the USA and UK.
PC
Switch
PC
Switch
Show Full List
Buy Now
MazM: Jekyll and Hyde
Game
MazM: Jekyll and Hyde is the second game of MazM series. As can be seen, it is based on the classic mystery novel The Strange Case of Dr. Jekyll and Mr. Hyde written by Robert Louis Stevenson. Utterson, a sincere lawyer, is the main playable character and also an old friend of Dr. Jekyll. From his perspective the player tracks down Hyde, a mysterious man who was named beneficiary by Dr. Jekyll. In order to do this, the player has to explore various areas of gloomy 19th Century London and collect evidence from citizens. Bring to light what secrets Hyde has. Following the storyline of the original novel, the game lifts the atmosphere with SD characters, beautiful illustrations, and more. MazM: Jekyll and Hyde is enjoyable for everyone both as a game and as a story. It is not only the dark night of London and serious music that make the story immersive, but also the chance to look at the truth from other characters' viewpoints including Hyde's. In addition, the game has players directly investigate the case with many and diverse minigames. Witness how a man's pride and desire cause his downfall through MazM: Jekyll and Hyde.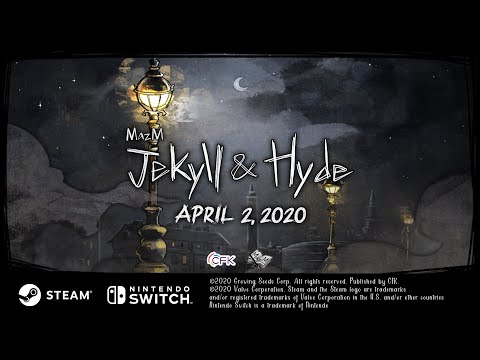 https://youtube.com/embed/yu_MMFfPwYM