Showtime
4 Years Ago
June 8, 2018
Just Another Immigrant Season 1
Release Date
The tv series season Just Another Immigrant Season 1 is already released on Showtime in the USA and Sky 1 in the UK. The upcoming Sky 1 release date in the USA and Showtime release date in the UK is to be announced.
Showtime
Sky 1
Showtime
Sky 1
January 16, 2019
Confirmed
Show Full List
Buy Now
Just Another Immigrant Season 1
TV Series Season
JUST ANOTHER IMMIGRANT is a comedic docuseries that follows Romesh Ranganathan, one of the most popular stand-ups in the UK, as he uproots his entire family - his supportive wife, their three kids, his Sri Lankan mother and his eccentric uncle - and immigrates to the U.S. Displaced in Los Angeles, Ranganathan attempts to find success and happiness, while rebuilding a life from scratch. In addition to his efforts to adapt, he has committed himself to booking a U.S. gig - the 6,000-seat Greek Theater - with only three months to sell it out. The series chronicles the true-life adventures of this modern immigrant family and the obstacles of making it in today's America.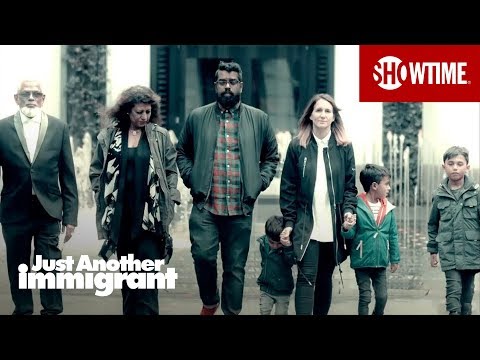 https://youtube.com/embed/8lxJYG7SbMY