AMC
2 Years Ago
April 22, 2018
Into the Badlands Season 3
Release Date
The anticipated tv series season Into the Badlands Season 3 is already released on AMC in the USA and Amazon in the UK. The upcoming Amazon release date in the USA and AMC release date in the UK is to be announced.
Amazon
AMC
Amazon
AMC
Show Full List
Buy Now
Into the Badlands Season 3
TV Series Season
Season three of "Into the Badlands" finds Sunny (Daniel Wu of Tomb Raider) living off the grid, doing his best to provide for his infant son, Henry, in the wake of Veil's death. It is only when Henry contracts a mysterious illness that Sunny must join forces with Bajie (Nick Frost of Shaun of the Dead) and journey back into the Badlands, where The Widow (Emily Beecham of Daphne) and Baron Chau (Eleanor Matsuura of Wonder Woman) are entrenched in a drawn-out war that has destabilized the entire region. No longer supported by Tilda (Ally Ioannides of Parenthood) or Waldo (Stephen Lang of Avatar), The Widow must find new allies in Lydia (Orla Brady of Fringe) and in Nathaniel Moon (Sherman Augustus of Westworld) - the former regent who lost his hand to Sunny and Bajie in Season two. But when a mysterious nomadic leader called Pilgrim (Babou Ceesay of Guerilla) arrives in the Badlands on a mission to restore Azra and usher in a new era of "peace," old enemies must band together to defend the Badlands.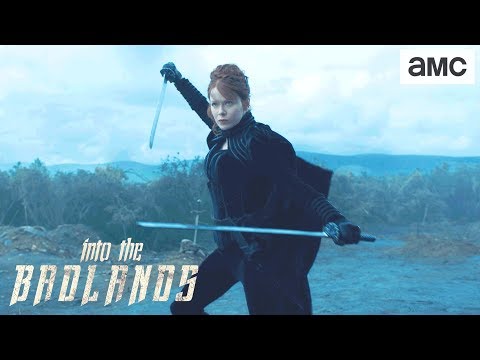 https://youtube.com/embed/49lzyDogKE4