SundanceTV
5 Years Ago
March 2, 2016
Hap and Leonard Season 1
Release Date
The tv series season Hap and Leonard Season 1 is already released on SundanceTV in the USA. The upcoming SundanceTV release date in the UK is to be announced.
Buy Now
Hap and Leonard Season 1
TV Series Season
Hap Collins is a white working class laborer who spent time in federal prison as a young man for refusing to be drafted into the military and serve in the Vietnam War. In his late forties, he is often haunted by the various unpleasant jobs he's held over the years such as working at an aluminum chair factory and working the East Texas rose fields. The two now work for the former police officer turned private investigator Marvin Hanson. Hap tries his best to avoid violence and also tries his best to avoid the taking of another human life. Often lovesick, most of his relationships haven't worked out. He is currently with his on-again-off-again girlfriend Brett Sawyer. Some of his past has been taken from Mr. Lansdale's own past. The stories are told from Hap's narrative point of view. Not as quick to anger as Leonard, he often finds himself attempting to talk Leonard out of committing serious violence.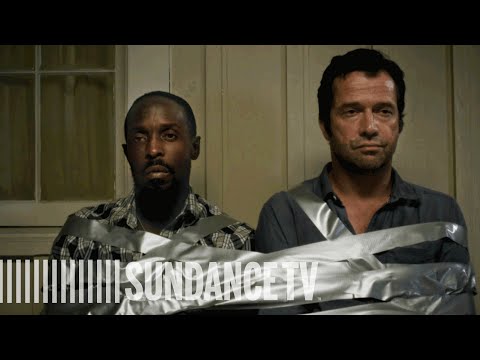 https://youtube.com/embed/jjXlla6Hof4