Food Network
5 Years Ago
August 18, 2017
Guy's Family Road Trip Season 1
Food Network Release Date
The tv series season Guy's Family Road Trip Season 1 is already released on Food Network in the USA. The upcoming Food Network release date in the UK is to be announced.
Buy Now
Guy's Family Road Trip Season 1
TV Series Season
For years Guy Fieri has explored America, seeking out the best spots on Diners, Drive-Ins and Dives. Now, he is sharing that experience with his family as they hit the road for the classic American tradition - a family road trip from sea to shining sea! On Friday, August 18th at 9pm ET/PT, Guy, his wife Lori, and his sons Hunter and Ryder load up their RV to hit the road on a vacation they will never forget. From rafting in the Grand Canyon to rolling down Route 66, and from creole cooking in New Orleans to pit stops stuffed with campfire feasts, this road trip is full of great food, iconic locations and big adventure! A sneak peek of the premiere episode airs Sunday, August 13th at 10pm ET/PT with the series then airing in its regular day and time beginning Friday August 18th at 9pm ET/PT.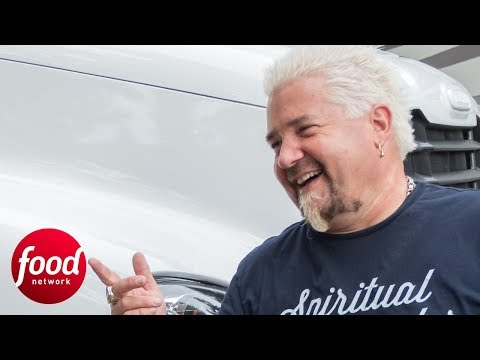 https://youtube.com/embed/YNu8uHXTT8o