National Geographic
11 Months Ago
May 31, 2021
Gordon Ramsay: Uncharted Season 3
Release Date
The tv series season Gordon Ramsay: Uncharted Season 3 is already released on National Geographic in the USA. The upcoming National Geographic release date in the UK is to be announced.
Buy Now
Gordon Ramsay: Uncharted Season 3
TV Series Season
Gordon Ramsay laces his boots, grabs his knives and buckles up as he hits the road to embark on exhilarating adventures, exploring world cultures through food in National Geographic's "Gordon Ramsay: Uncharted." The multi-Michelin-star chef and Ironman athlete feasts his way around the globe - risking life and limb in daring missions - in pursuit of culinary inspiration and edible excellence. Under the guidance of local experts and food legends he meets along the way, Ramsay will partake in culinary customs, learn about delicious delicacies and taste fresh flavors unique to each region. In the upcoming third season, Ramsay goes off the grid and off recipe as he feasts his way through Texas, Portugal, Croatia, Puerto Rico, Iceland, Maine, the Smoky Mountains and Mexico.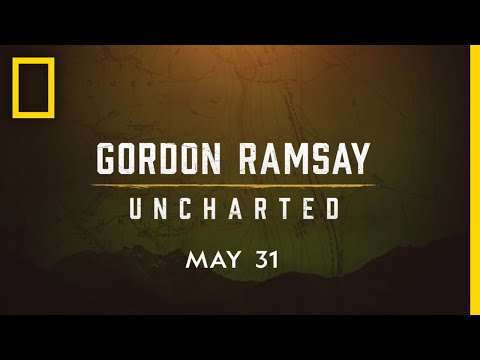 https://youtube.com/embed/HaAItN-Bva8