National Geographic
19 Months Ago
July 21, 2019
Gordon Ramsay: Uncharted Season 1
Release Date
The tv series season Gordon Ramsay: Uncharted Season 1 is already released on National Geographic in the USA. The upcoming National Geographic release date in the UK is to be announced.
Buy Now
Gordon Ramsay: Uncharted Season 1
TV Series Season
Gordon Ramsay is taking food as far as it can go in National Geographic's new series Gordon Ramsay: Uncharted, premiering Sunday, July 21, at 10/9c. The multi-Michelin-star chef and Ironman athlete embarks on a new exhilarating adventure around the globe. From Peru, Laos and Morocco to Hawaii, Alaska and New Zealand, Ramsay will be roaring through valleys, diving into oceans, hiking through forests and scaling mountains in his relentless pursuit of culinary inspiration. Gordon Ramsay: Uncharted follows Ramsay as he meets with indigenous people around the globe to learn about the cultures, dishes and flavors unique to each location. Every ingredient he harvests and dish he tastes will inspire a new recipe from scratch, created to represent the heart of that culture. Each episode concludes with Ramsay challenging himself with a local food legend by his side - putting his newfound skills to the test as they cook a feast together for the natives. For Ramsay, food is the gateway to culture, and every adventure is a portal into the soul of the people and place.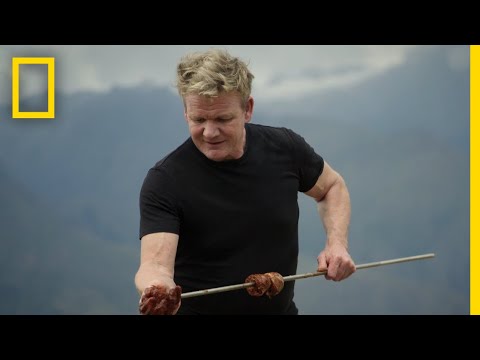 https://youtube.com/embed/HL_h8ek-GNw