Adult Swim
7 Months Ago
November 7, 2020
Gemusetto Machu Picchu Season 2
Release Date
The tv series season Gemusetto Machu Picchu Season 2 is already released on Adult Swim in the USA. The upcoming Adult Swim release date in the UK is to be announced.
Buy Now
Gemusetto Machu Picchu Season 2
TV Series Season
Gemusetto is back for an action-packed season two with Gemusetto: Death Beat(s) premiering Saturday, November 7 at 1 a.m. ET/PT on Adult Swim's Toonami block. Teetering between a melodrama and stream of consciousness, the series follows a band of unexpected heroes as they work together to learn about friendship and save the universe. After being incinerated by the Inca sun god Inti, sportsman and relic thief Makasu joins a woman made entirely of fingers as they work to uncover the damage he has done. While embarking on his mission, Makasu must use his musical robot battle amphibian to reset death itself as every religion tries to judge his soul in the converging afterlives!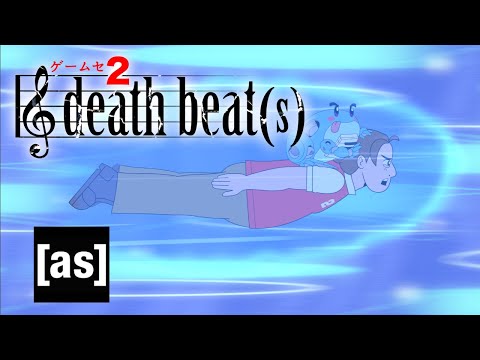 https://youtube.com/embed/uJfP38xSJhI