PC, PS4 & Xbox One
2 Years Ago
July 17, 2018
Far Cry 5 - Lost on Mars
Release Date
The game Far Cry 5 - Lost on Mars is already released on PC, PlayStation 4 and Xbox One in the USA and UK.
PC
PS4
Xbox One
PC
PS4
Xbox One
Show Full List
Buy Now
Far Cry 5 - Lost on Mars
Game
Lost on Mars transports the franchise's insanity from Hope County to the red planet as Nick Rye is teleported to a hostile planet to help his buddy Hurk thwart an alien invasion of Earth. This adventure gives players a new arsenal of alien weaponry, including the Blaster of Disaster, Hellfire and Morphinator, while also introducing a new traversal tool with Space Jets. Humankind's future is in the hands of the game's most notorious guns-for-hire. Time to squash some bugs!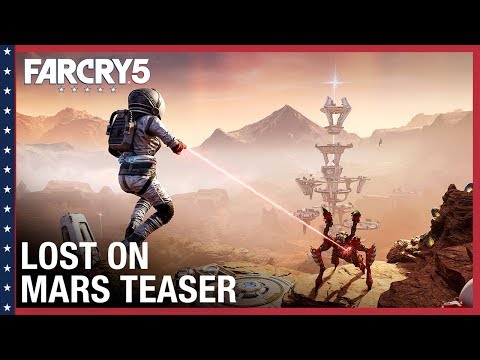 https://youtube.com/embed/qsoFRIYujM8