Fullscreen
4 Years Ago
April 26, 2016
Electra Woman and Dyna Girl Season 1
Release Date
The tv series season Electra Woman and Dyna Girl Season 1 is already released on Fullscreen in the USA. The upcoming Fullscreen release date in the UK is to be announced.
Buy Now
Electra Woman and Dyna Girl Season 1
TV Series Season
Legendary Digital and Fullscreen have partnered with YouTube phenomenons Grace Helbig and Hannah Hart in an updated version of Sid & Marty Krofft's classic 70s TV series Electra Woman and Dyna Girl, bringing the property to a new generation of viewers. "ELECTRA WOMAN & DYNA GIRL" follows two superheroes Electra Woman (Grace Helbig) and Dyna Girl (Hannah Hart) as they move from Akron to Los Angeles in hopes of making it big in the crime fighting world, only to find competition with other vigilantes and infighting amongst themselves. Both Helbig and Hart have large social media followings with a combined total of over 10 million subscribers and followers over all of their YouTube and social media platforms.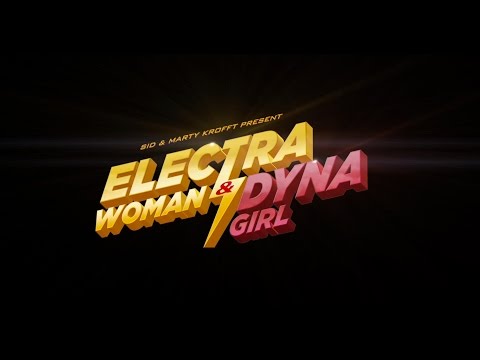 https://youtube.com/embed/mADuKRu6nTw