E!
22 Months Ago
August 6, 2019
Dating #NoFilter Season 2
Release Date
The tv series season Dating #NoFilter Season 2 is already released on E! in the USA. The upcoming E! release date in the UK is to be announced.
E!'s breakout unscripted comedy series, "Dating #NoFilter," will return for a second season with two back-to-back premiere episodes on Tuesday, August 6th at 11p.m. and 11:30p.m. ET/PT. The series will once again bring a fresh and hilariously honest take on the modern dating scene for the socially savvy, right-swiping generation. From ghosting, DMing, and one night stands, the modern dating world is more complicated - and entertaining - than ever and E!'s "Dating #NoFilter" will deliver the funny with three pairs of outspoken comedians serving up play-by-plays as they follow real singles on intimate, crazy, heart-wrenching, and unexpected first dates. In each LOL half-hour episode, the comedians will offer their candid and unique POVs as they weigh in on highs, lows, and OMG moments with uncensored and clever commentary.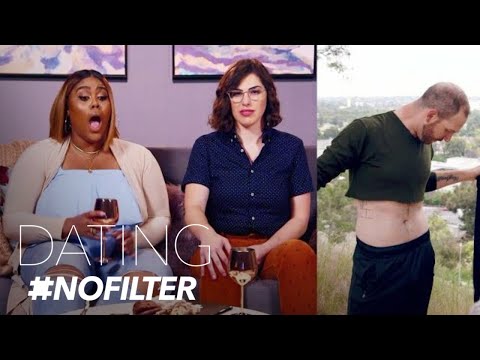 https://youtube.com/embed/y0OT25fvXOg