PlayStation 5
Q1 2021
This Quarter
Darq: Complete Edition
PS5 Release Date
The game Darq: Complete Edition upcoming PlayStation 5 release date in the USA and UK is confirmed to be Q1 2021. You can play this game on PlayStation 5 in the USA and UK this quarter.
Pre-Order
Darq: Complete Edition
Game
DARQ: Complete Edition is the complete version of Unfold Games' award-winning spooky puzzle game, DARQ, which looks and feels like something straight out of a Tim Burton film. DARQ is a psychological horror that tells the story of Lloyd, a boy who finds himself in the middle of a lucid nightmare, unable to wake up. While exploring the darkest corners of his subconscious, Lloyd learns how to survive the nightmare by bending the laws of physics and manipulating the fluid fabric of the dream world. In addition to the base game, DARQ: Complete Edition includes two downloadable content packs: "The Tower," a mysterious structure filled with new puzzles and secrets, as well as "The Crypt," the final content expansion of DARQ, twice as big as "The Tower." It introduces the most challenging puzzles in the game, never-before-seen mechanics, new achievements, shocking twists, and big surprises.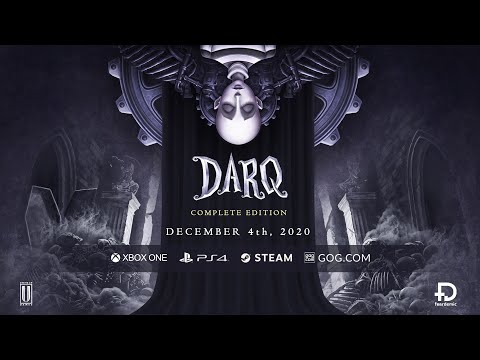 https://youtube.com/embed/6ms0gUq4zBU