Nickelodeon
3 Years Ago
January 5, 2019
Cousins for Life Season 1
Release Date
The tv series season Cousins for Life Season 1 is already released on Nickelodeon in the USA. The upcoming Nickelodeon release date in the UK is to be announced.
Buy Now
Cousins for Life Season 1
TV Series Season
Nickelodeon's all-new buddy comedy series, Cousins For Life, will premiere on Saturday, Jan. 5, 2019, at 8:30 p.m. (ET/PT). The live-action series follows 12-year-old cousins and best friends Stuart (Dallas Dupree Young) and Ivy (Scarlet Spencer) as they learn to navigate life under one roof with their families in Portland, despite being from very different backgrounds. Although the cousins don't always see eye-to-eye, they learn that they are better together, and when they team up they are unstoppable. Cousins For Life will air weekly on Saturdays at 8:30 p.m. (ET/PT) on Nickelodeon.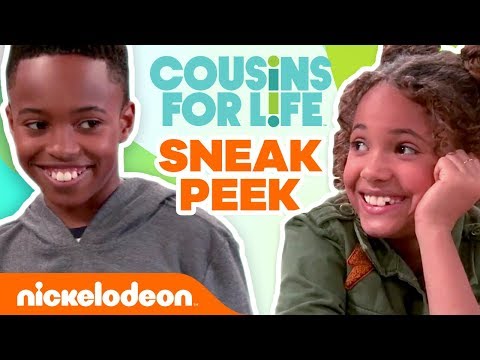 https://youtube.com/embed/iqeu6xSxfV0