DVD
16 Months Ago
December 3, 2019
City on a Hill Season 1
Release Date
The tv series season City on a Hill Season 1 is already released on DVD and Showtime in the USA and Sky Atlantic in the UK. The upcoming Blu-ray release date in the USA and UK, Sky Atlantic release date in the USA and DVD and Showtime release date in the UK is to be announced.
Blu-ray
DVD
December 3, 2019
Confirmed
Showtime
Sky Atlantic
Blu-ray
DVD
Showtime
Sky Atlantic
September 25, 2019
Confirmed
Show Full List
Buy Now
City on a Hill Season 1
TV Series Season
SHOWTIME will premiere its new one-hour drama series CITY ON A HILL starring Golden Globe winner and Emmy nominee Kevin Bacon (The Following) and Screen Actors Guild award winner Aldis Hodge (Underground) on Sunday, June 16 at 9 p.m. ET/PT. CITY ON A HILL is created by Chuck MacLean (Boston Strangler) and based on an original idea by Academy Award winner Ben Affleck. In the early 1990s, Boston was rife with violent criminals emboldened by local law enforcement agencies in which corruption and racism was the norm - and then it all changed in what was called the "Boston Miracle." In this fictional account, driving that change is assistant district attorney Decourcy Ward (Hodge), who comes from Brooklyn and forms an unlikely alliance with a corrupt yet venerated FBI veteran, Jackie Rhodes (Bacon). Together, they take on a family of armored car robbers from Charlestown in a case that grows to involve, and ultimately subvert, the entire criminal justice system of Boston.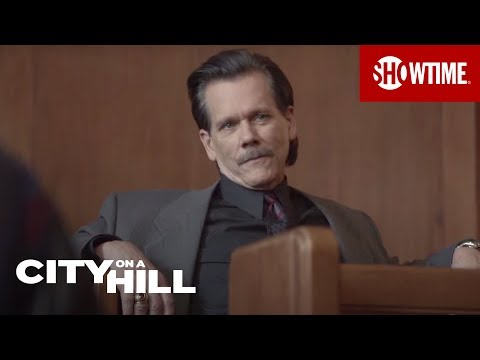 https://youtube.com/embed/ohOp3xiJOuE,https://youtube.com/embed/byN6yQ8e9nc