Blu-ray
15 Months Ago
November 19, 2019
Chuck Berry Hail! Hail! Rock 'n' Roll
Release Date
The movie Chuck Berry Hail! Hail! Rock 'n' Roll is already released on Blu-ray and VOD in the USA. The upcoming DVD release date in the USA and UK and Blu-ray and VOD release date in the UK is to be announced.
Blu-ray
November 19, 2019
Confirmed
DVD
VOD
Blu-ray
DVD
VOD
Show Full List
Buy Now
Chuck Berry Hail! Hail! Rock 'n' Roll
Movie
The unforgettable life and music of legendary rock pioneer Chuck Berry are celebrated in this landmark feature film, capturing a once-in-a-lifetime gathering of rock 'n' roll's finest! In 1986, Keith Richards invited a roster of brilliant musicians to honor Chuck Berry for an evening of music to commemorate Berry's 60th birthday, including performances by Eric Clapton, Robert Cray, Linda Ronstadt, Etta James, and Julian Lennon, along with archival footage of an unforgettable duet by Chuck and John Lennon!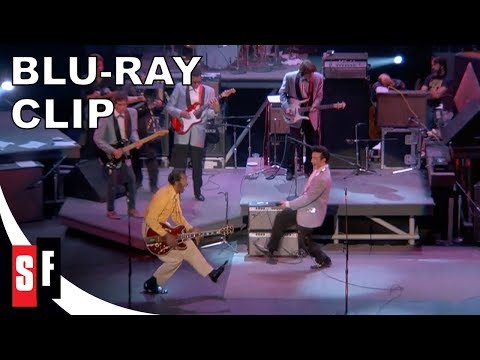 https://youtube.com/embed/6-49l--smnc,https://youtube.com/embed/Iwxm1pHGBYY