Linux, Mac & PC
5 Years Ago
August 23, 2016
Cat President: A More Purrfect Union
Release Date
The game Cat President: A More Purrfect Union is already released on Linux, Mac and PC in the USA and UK.
Linux
Mac
PC
Linux
Mac
PC
Show Full List
Buy Now
Cat President: A More Purrfect Union
Game
Find love, in a world where cats run the U.S. government! You're just an ordinary teen girl looking for work after your college dreams didn't quite pan out. But when you get lost backstage during a national debate, you find so much more: a bunch of talking cats who are running for President. And that's not even the weird part—they all want to hire YOU as a campaign manager! Can you handle the world of Presidential politics? Do you even know what a campaign manager does? Will you find love with your candidate in order to form...a more purrfect union? With a script that's over 350 pages long, Cat President is a visual novel packed full of romance, humor and cute pictures of cats. Cast your vote today!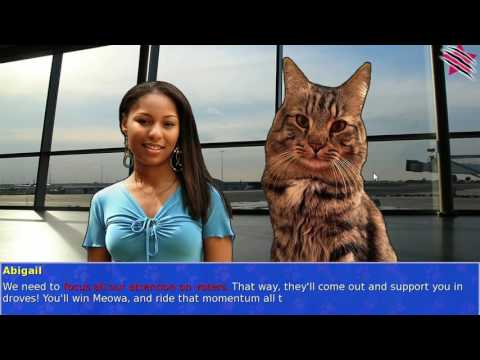 https://youtube.com/embed/-P4DpEZuwVA