Investigation Discovery
4 Years Ago
April 15, 2018
Breaking Homicide Season 1
Release Date
The tv series season Breaking Homicide Season 1 is already released on Investigation Discovery in the USA. The upcoming Investigation Discovery release date in the UK is to be announced.
Buy Now
Breaking Homicide Season 1
TV Series Season
In this all-new, six-part franchise from the fearless team that brought you IS O.J. INNOCENT? THE MISSING EVIDENCE, each two-hour episode follows former Rhode Island Police Sergeant Derrick Levasseur and Forensic Psychologist Kris Mohandie as they answer the pleas of desperate families seeking help investigating the unsolved murders of their loved ones. Each episode provides fresh perspective and new hope to those who never gave up on the search for justice. BREAKING HOMICIDE premieres on April 15, 2018 at 9-11PM ET, only on Investigation Discovery. Following each installment, fans can log onto IDGO and catch up with the latest breaks in the case, get updates from family members and see answers to each cases' biggest questions in BREAKING HOMICIDE: FINAL THEORY beginning at 11pm ET.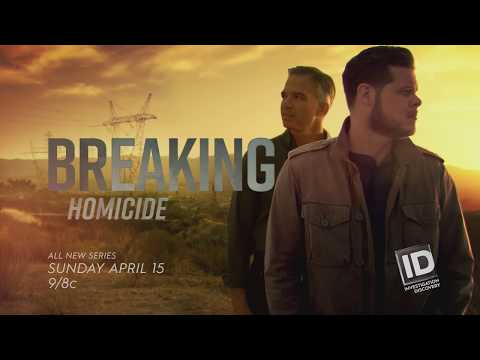 https://youtube.com/embed/M40EJeLTryg