Nickelodeon
2 Years Ago
November 11, 2019
Blue's Clues & You! Season 1
Release Date
The tv series season Blue's Clues & You! Season 1 is already released on Nickelodeon in the USA. The upcoming Nickelodeon release date in the UK is to be announced.
Buy Now
Blue's Clues & You! Season 1
TV Series Season
Nickelodeon will have a new generation of preschoolers searching for clues, as it brings back the beloved puppy Blue in a remake of its groundbreaking series, Blue's Clues. Picked up for 20 episodes, the new Blue's Clues will have a refreshed signature look. The new Blue's Clues series centers on the energetic girl puppy Blue who invites viewers into her animated world to help solve the day's puzzles with the help of a live-action host. Preschoolers are encouraged to interact with the action on-screen by answering questions, pointing out clues, jumping on their feet and playing along.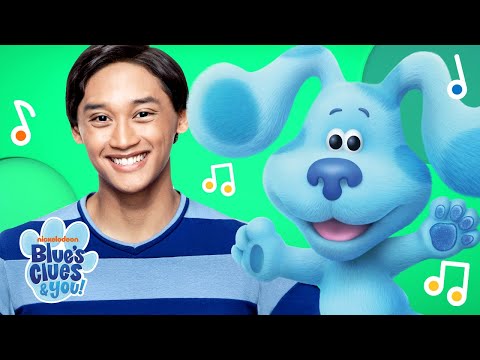 https://youtube.com/embed/YChMTlpnXsI