SyFy
3 Years Ago
June 14, 2017
Blood Drive Season 1
Release Date
The anticipated tv series season Blood Drive Season 1 is already released on SyFy in the USA and UK. The upcoming Blu-ray and DVD release date in the USA and UK is to be announced.
Blu-ray
DVD
SyFy
Blu-ray
DVD
SyFy
Show Full List
Buy Now
Blood Drive Season 1
TV Series Season
Set in a near-apocalyptic future in Los Angeles, Blood Drive centers on Arthur Bailey, a former cop who is now working for a private security company. He partners with a dangerous femme fatale who has an agenda of her own. Arthur deplores the violence that is encouraged among his peers. Bailey sincerely wants to help make this arid, quake-ravaged and dystopian world a better place, but during an investigation, he is forced to join the Blood Drive, an underground death race in which the cars run on human blood.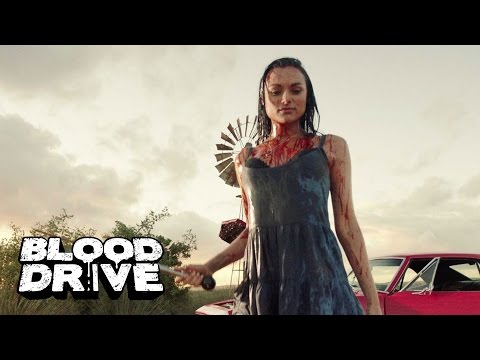 https://youtube.com/embed/dipWCECpzj8