PC, PS4, PS5, Switch, Xbox One & Xbox Series X
4 Days Left
Thursday October 5th
Bang-On Balls: Chronicles
Release Date
The game Bang-On Balls: Chronicles upcoming PC, PlayStation 4, PlayStation 5, Switch, Xbox One and Xbox Series X release date in the USA and UK is on Thursday October 5th and it's only 4 days left.
PC
PS4
PS5
Switch
Xbox One
Xbox Series X
PC
PS4
PS5
Switch
Xbox One
Xbox Series X
Show Full List
Pre-Order
Bang-On Balls: Chronicles
Game
Experience the exhilaration of 3D platforming, drawing inspiration from iconic figures like Italian plumbers, blue hedgehogs, and wild bandicoots! Step into the shoes of BOB, our intrepid bouncy hero, as he sets off on a whirlwind journey filled with adventures and mayhem. Delve into vibrant open worlds brimming with opportunities to explore and the delightful option to cause delightful destruction! Triumph over formidable foes, engage in thrilling boss battles, tackle exhilarating challenges, and uncover a myriad of hidden treasures. Each realm is teeming with activities, all available at your leisure, and most things are just waiting to be broken by BOB. Journey across a variety of historically themed (though not always accurate) open worlds, each boasting its unique mechanics, artifacts, and adversaries. Traverse realms spanning from the Viking era to the Age of Pirates, from Feudal Japan to the Space Race. The flexibility of these worlds means you can hop in and out at will, all while maintaining your progress.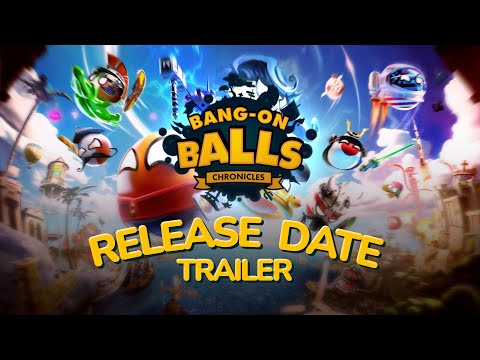 https://youtube.com/embed/5DfikTFQmzM,https://youtube.com/embed/jusSoHjlgCU