Adult Swim
3 Years Ago
April 8, 2018
Ballmastrz: 9009 Season 1
Release Date
The tv series season Ballmastrz: 9009 Season 1 is already released on Adult Swim in the USA. The upcoming Adult Swim release date in the UK is to be announced.
Buy Now
Ballmastrz: 9009 Season 1
TV Series Season
Adult Swim's newest original animated series, Ballmastrz: 9009, premiers Sunday, April 8th at Midnight (ET/PT) with new back-to-back episodes each week. The year is 9009. Ballmastrz: 9009 follows washed up superstar and notorious party gal Gaz Digzy, who after a spiral of destructive antics is demoted to the worst team in The Game: The Leptons. Her only way back to the top is to somehow lead these pathetic misfits to victory. Good luck, Gaz. You'll need it!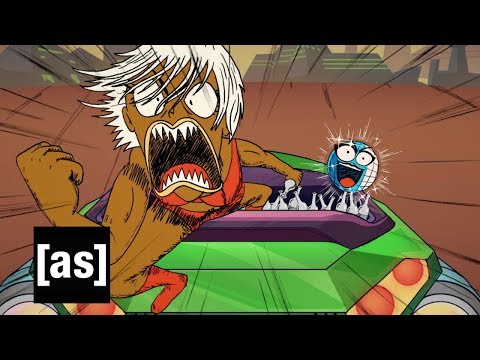 https://youtube.com/embed/V4OaHcvzPh8