Track Backdrop - Behind the Curtain now, don't miss it!
Receive releases dates and important updates for Backdrop - Behind the Curtain
TRACK NOW
Backdrop - Behind the Curtain
Game
Once upon a time a young Prince and his beloved Princess are set to marry. But right before the altar, she is abducted by demons in league with an envious neighbouring lord. Now our Prince was supposed to play his part in the unfolding familiar tale, but filled with rage he instead denounces the deities that rule the world and doled out his cruel fate. Devastated but defiant, he embarks on a journey to win back his beloved and finally free himself from the destiny the gods have ordained. In Backdrop, environment and characters are made out of paper, cloth, wood and other materials exactly like props in a theatre. Apart from giving the game that great and unique look, the physics of the world thus follow unusual rules: You can slash holes in the background, blow away your enemies with a gust of wind or be burnt to cinders by a candle toppled over during a heated fight.
˅
Backdrop - Behind the Curtain release date for
PC
expected
September 2017
7 Months Left
The upcoming Backdrop - Behind the Curtain PC release date is expected to be September 2017 in the US and the UK.
PC
PC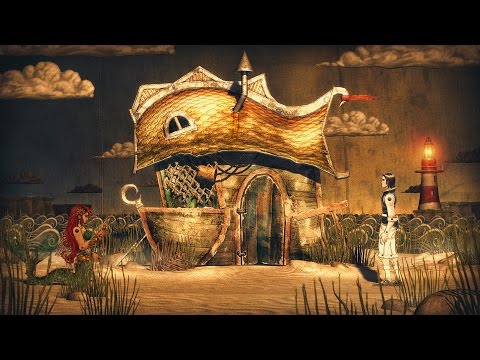 https://youtube.com/embed/LdjS5zx3V7M